No man's Land live at the Outpost in The Burbs opening for Alejandro Escovedo
"Love is Love"
New CD. Full Detroit is here.
DJ John Platt (WFUV) states:
"Like Tom Russell and Bruce Springsteen, Paul Sachs is an artisan of carefully-crafted, observant songs drawn from life. He entrusted his latest batch and his rich, resonant vocals to Mark Dann's sympathetic production. The result is the noteworthy new album, Full Detroit."
Richard Cuccaro of Acoustic Live NYC states:
The epitome of the songwriter's craft uses the empathetic response — to the point where each song is like a novel about a completely invented character. Such is the case with Paul Sachs. No navel-gazing here. He uses his barrel-chested vocals delicately, like a surgeon, cutting through the layers of defenses of his songs' characters…Sachs has been turning out masterpieces for years. This may be the best one yet."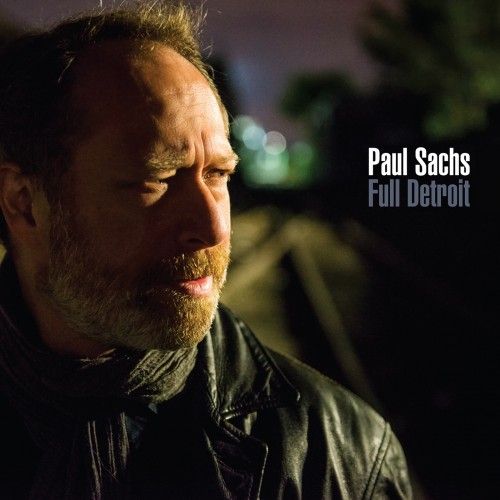 Available now on CDbaby click here https://store.cdbaby.com/cd/paulsachs4
Also streaming on Spotify.
WFUV's John Platt named "Love is Love" one of his top ten favorite songs for 2016.
Love is Love is chosen as one of the top albums in 2016 by: WFDU-FM's TRADITIONS by Ron Olesko, KVMR by John Rumsey, Wanda Fisher-Hudson River Sampler Lilli Kuzma WDCB Public Radio
Folk DJ October 2016 Chart #5 CD of the month and "Late for the Protest is #9 Song of the month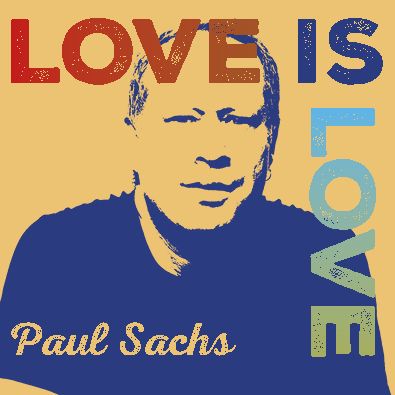 "Love is Love, the latest CD from Paul Sachs deals with loss in its many guises. In deceptively lean, elegant lyrics, Sachs shows his continuing dedicated command of the songwriter's craft."


"Two days after I gave Paul Sachs' new record, "Love Is Love," a couple of listens, two things linger: the melodies and the stories. Paul's a gifted, expressive singer and fingerpicker as well, but those melodies — some at a slower cadence that suits their subject, others more up-tempo — stick with you. And then there are the stories...In an era where many artists stick with the stubbornly personal, it's refreshing to hear an artist tackle important, universal themes through the eyes of people struggling to find their way."

--Regan Brown The Newsletter of the Houston Folklore and Music Society 
Kerrville New Folk Songwriting Competition winner 2013
Wildflower Songwriting competition finalist 2013
Kerrville New Folk Songwriting Competition finalist 2012
Falcon Ridge Folk Festival Emerging Artist finalist 2011
Oil Town is named one of the top Folk albums of 2011 on both the Folk DJ list and Roots Music Report

Reviews: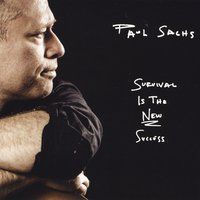 Survival is the New Success reached #23 on Roots Music Report's top 100 Americana Country Album Charts of 2014. 
Bob Sherman of WFUV's Woody's Children names "Survival is the New Success" one of the top ten albums of 2014!
Survival Is The New Success' is a devastating commentary on life in modern America. When a character in the song realizes he's worth more to his family dead than alive because of his life insurance policy, it's a powerful moment and a piece of truly great songwriting. When asked to describe Paul's music and songwriting, my answer is, 'real'.
Richard Cuccaro-Acoustic Live.
His latest release, Survival is the New Success, continues the development of a folk musician for modern times. No hybrids appear, and no need to claim dual citizenship for cool cred as Folk Rock, the instrumentation on Survival is the New Success gathers around an acoustic guitar and the man whose finger-picking style is as crucial to the songs as his one-line jabs and jeers. -The Alternate Root
Paul Sachs is the real deal.  When it comes to writing songs that capture everyday life, Paul has his finger on the pulse. Whether finding inspiration from Hank Williams or a visit to Oswald's window from which the shots that killed JFK rang out, Paul's observations combine a keen sense for the daily struggles of humanity with a strong musical craft.  "Survival is the New Success" captures the essence of what he does so well. Wanda Fisher WAMC Hudson River Sampler.
Sachs is also available for house concerts and is always looking for venues to play! Please send him an email with any information.